Transnet Foundation' Socio-Economic Infrastructure Development (SEID) portfolio in partnership with the Education portfolio today launched its maiden career exhibition programme at Idondotha community where it is also developing a community centre in the KwaMthethwa area, in Empangeni.

The Career Exhibition Programme is aimed at about eight schools in the Idondotha community where the Transnet Foundation delegation made up of senior managers will visit those schools over two days disseminating information and talking with learners about career opportunities within Transnet as well as how they can apply for Transnet bursaries.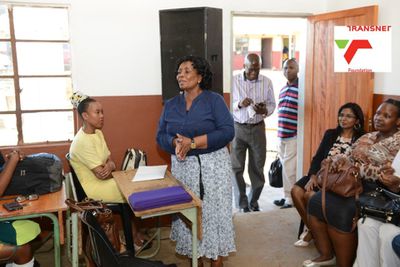 As part of one of its outreach programmes, the two portfolios, SEID and the Education portfolio, conducted a career guidance programme targeting schools within close proximity to the planned Idondotha Community Centre. The planned career exhibition programme is intended to further reposition Transnet as a socially responsible organisation.

At Transnet, we are passionate about education. We spend a great deal of resources trying to ensure that we give the needy children across South Africa, the opportunities they yearn for to see their dreams become a reality, says Theresa Moila, Senior Manager: Education.

"Our seven-year programme of orphaned youths, drawn from KwaZulu-Natal, North West Province and Mpumalanga, continues. We sponsor their schooling in top performing schools from grades 10 to 12 – including boarding fees, school amenities, clothing and a monthly allowance - through to tertiary level. Our focus of uplifting communities through arming deserving children with education is aligned to our broader strategy of the delivery of sustainable developmental projects through the efficient use of resources," concludes Moila.

The community centre will house multi-government agencies and the local municipal, aimed at uplifting the people of Idondotha through bringing basic government services closer them. This community initiative will also provide a platform for Transnet to plan and implement risk reduction programmes such as rail safety and crime prevention programmes.

Transnet Foundation has in the past successfully built numerous such community centres, including one in Dundee and in the Mpumalanga province. These facilities have positively impacted on communities and saved the previously disadvantaged communities millions of Rands annually in transport costs to the nearest cities.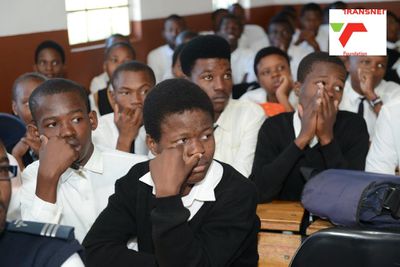 On completion of the centre, external stakeholders who will render services to the surrounding communities include, Department of Social Development, Mfolozi Local Municipality, SAPS, SASSA, Home Affairs, Local Non-Governmental Organisations etc.  

Ricky Maharaj, Senior Manager: SEID said: "This career exhibition programme will target six high schools located within KwaMthethwa, Mfolozi Municipality namely; Isulomphakathi, Tshelamanzi, Umkhosi, Dondotha, Mfaniso and Sizakahle. The focus was on Grade 11 and 12 Maths and Science Learners.  The total number of learners targeted to attend the programme was 253."

The Foundation says the objectives of the programme are to inform learners of various technical and non-technical career options available within Transnet and to position Transnet as an employer of choice amongst Learners.

The initiative will also inform learners of bursary opportunities offered by Transnet, create good working relations between Transnet and Communities, while also positioning Transnet as a socially responsible organisation, says Maharaj.